2017 Catalog: Mesa Auction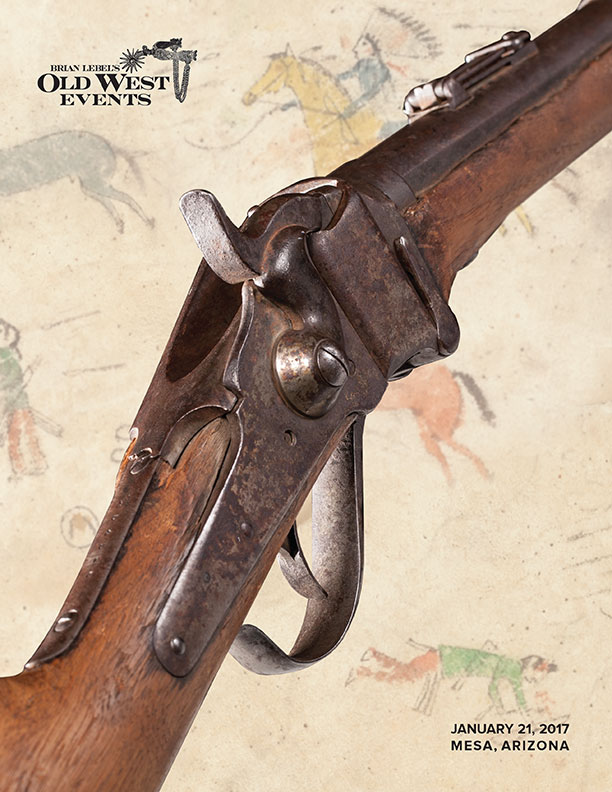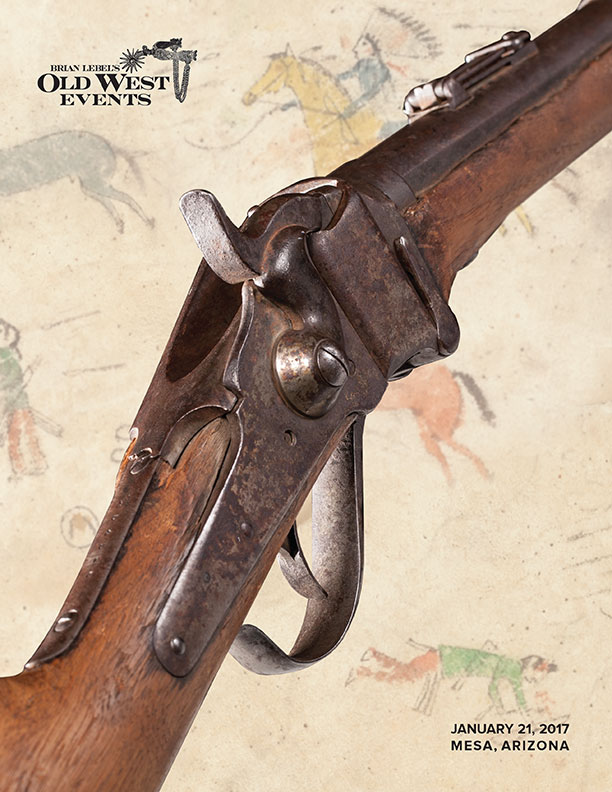 2017 Catalog: Mesa Auction
Brian Lebel's Old West Events Auction Catalog.
To be held in Mesa, Arizona on January 21, 2017
Highlights include: An exceptionally Rare Indian used Custer Battlefield 1874 Sharps Rifle, it was forensically proven to have been used at the Battle of The Little Bighorn. An exquisite and historically significant, fully floral-carved pictorial saddle made by the renowned Keyston Bros of San Francisco. A fine beaded and fringed, native tanned hide scout coat. Plateau Beaded Pommel Bags. Important Bob Baldwin Canon City ppurs made for Tom Mix. Charlie Sample's personal parade spurs. A necklace taken from Geronimo at the time of his capture.
A fine selection of western art by Edward Borein, Olaf Wieghorst, Ernest Martin Hennings, Till Goodan, Carl Oscar Borg, Nick Eggenhofer, Nicholas Firfires, Roy Andersen, Tom Ryan and many others.
Many items from the notable estates of Snuff Garrett, Thomas W. Lorimer and Larry Howard