2010 Catalog: High Noon Auction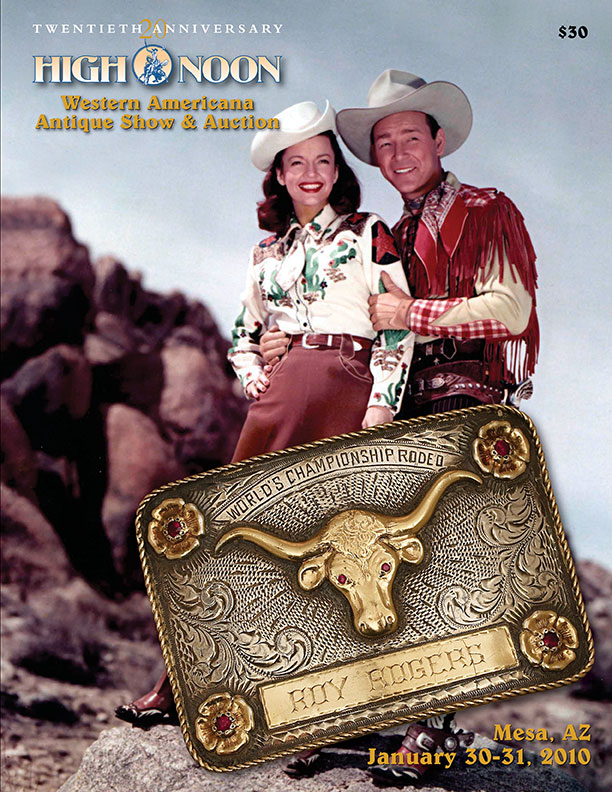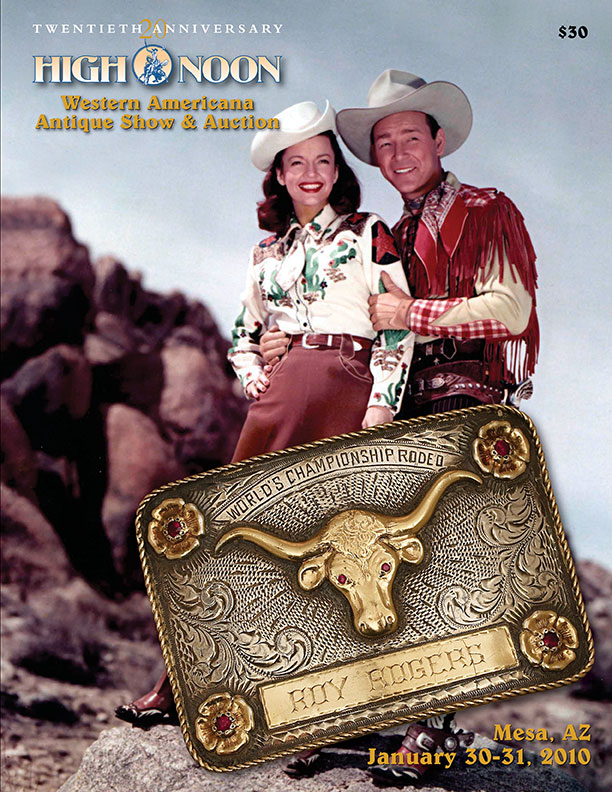 sold out
2010 Catalog: High Noon Auction
High Noon Auction Catalog. January 30-31, 2010 - Mesa, AZ.
Saddle highlights: Important Emperor Maximilian saddle, Roy Roger's Diamond Special saddle by Edward Bohlin, Roy Roger's Plastic Rose Parade Saddle by All Western, F. A. Meanea Territorial saddle, both black and brown San Gabriel models by Edward Bohlin as well as the Beverly model and the Dick Dickson Jr.
Other western highlights: Roy Roger's personal Edward Bohlin gun rig with two Colt single actions, another Edward Bohlin gun rig with two Colt single actions belonging to The Lone Ranger's Clayton Moore, Jesus Tapia spurs, Tommy Grimes' John McCabe Crockett Spurs, Roy Roger's trophy buckle, C. P. Shipley Colt Bisley pistol spurs, Tom Mix's Gun rig with two Colt single actions, Roy Roger's Spurs by Edward Bohlin, John Ennis spurs, Roy Rogers' Nudie's Rose outfit, Bill Adamson bit and spur set, Roy Rogers' eagle boots, Eward Bohlin Machris chaps, Roy Rogers' and Dale Evans' matching Nudie's Cherry Blossom outfits, Baranger mechanical cowboy, Bill Heisman spurs, engraved Colt .45, an exceptional 1890s Mexican sombrero, 19th century Charro chaps, Rawlins horsehair and kangaroo bridle and Roy Rogers' Script book by Bob Brown.
Native American highlights: heavily fringed Blackfeet beaded shirt, Navajo pictorial weaving, Plateau and Santee Sioux beaded gauntlets and eight pairs of children's moccasins.
Art highlights: Olaf Wieghorst, James Reynolds, Eric Michaels, Will James, John Hampton, Russ Vickers, John Marchand and Edward Borein.