2013 Catalog: Old West Auction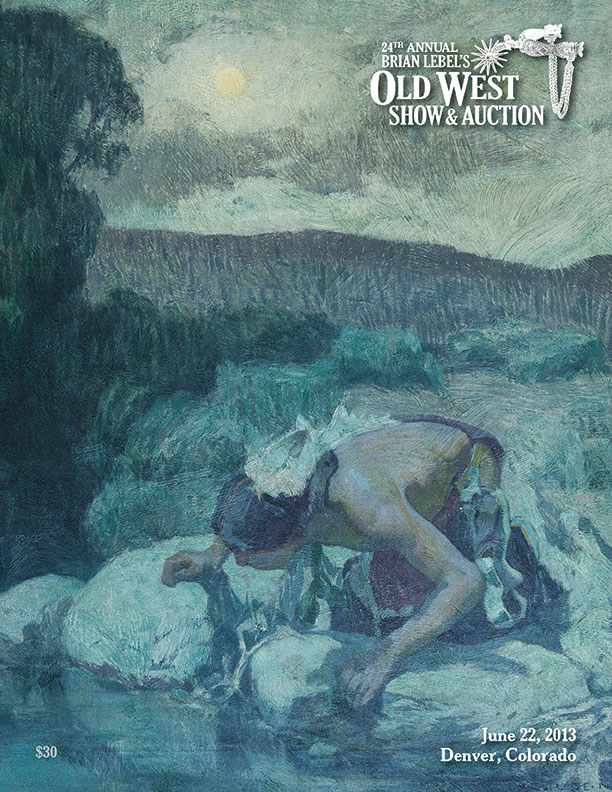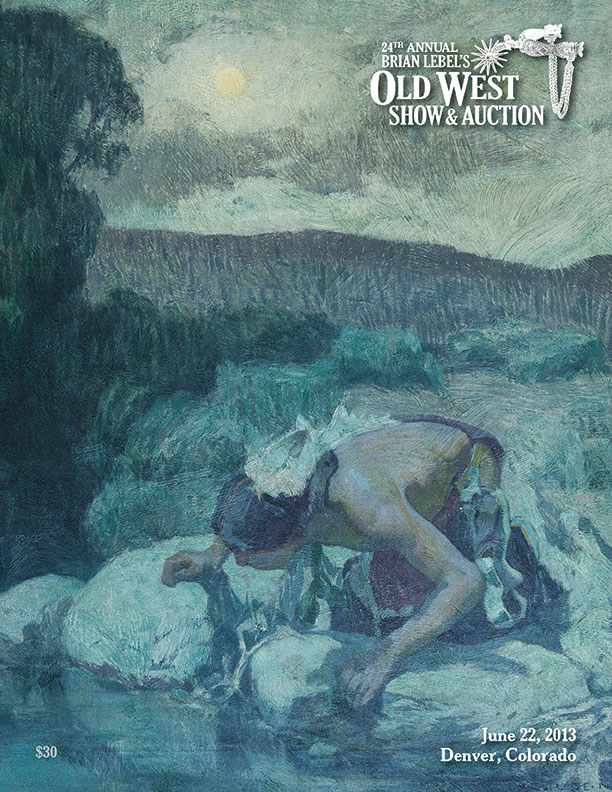 2013 Catalog: Old West Auction
Brian Lebel's Old West Auction Catalog. June 22, 2013 - Denver, Colorado.
Brian Lebel's 24th Annual Old West Auction will offer over 325 lots of fine Western art, artifacts and collectibles. The auction will be held live at the Denver Mart, Saturday, June 22, 2013 at 5pm MST. Highlights include:

Items from the estate of Clayton Moore, TV's original Lone Ranger, including 2 Nudie's costumes, a Manuel costume, his famous Edward H. Bohlin double-holster gun rig with "silver" bullets, autographed memorabilia, and more. Estate items from another Western television star, Gail Davis, will also be offered. Gail played Annie Oakley on the popular TV series of the same name.

Fine art is well-represented this year, including a nocturne oil by Eanger Irving Couse, which is the cover lot for the catalog. Other fine artists of note include, J.H. Sharp, Ed Mell, Bill Anton, Burt Procter, Till Gooden, Eric Michaels, Will James, Matt Clark, William Matthews, Mehl Lawson, Bill Schenck, Alexander Phimster Proctor, Elmer Schooley and many others.

Antique and contemporary cowboy trappings such as spurs, bridles and saddles will be offered by such makers as Bill Adamson, Randy Butters, Jose Figueroa, Kelly Bros, McChesney, Meanea and others. A rare cowgirl championship trophy saddle made by Visalia for Joella Mildred Irwin will be sold.

Native American antiquities include Navajo textiles, a rare Comanche bridle, an important and impressive pipe bag, beaded moccasins, gauntlets, gunstock clubs, bowcases, possible bags and an early quilled and fringed man's warshirt.

"Captain Jack" a cast zinc cigar store Indian, circa 1870 is another highlight. Material related to important Old West figures and places, such as Dodge City, Pat Garrett, The James Gang, Tom Mix, The Pinkerton Agency, George Custer, the Cherokee Strip and Kit Carson are included.

Antique firearms from Colt, Deringer, Rogers & Spencer, Sharps, Springfield and others will be available. All are antique firearms and do not require any special licenses or permits to purchase.