2015 Catalog: Old West Auction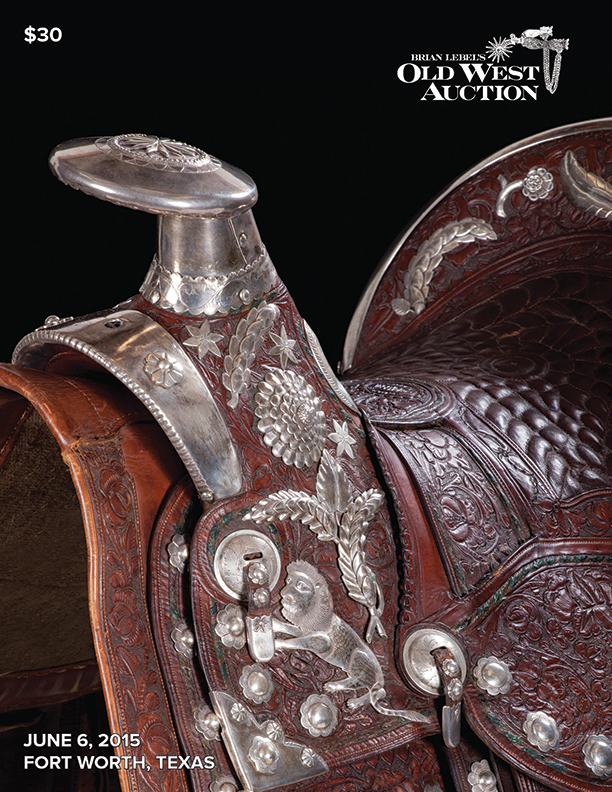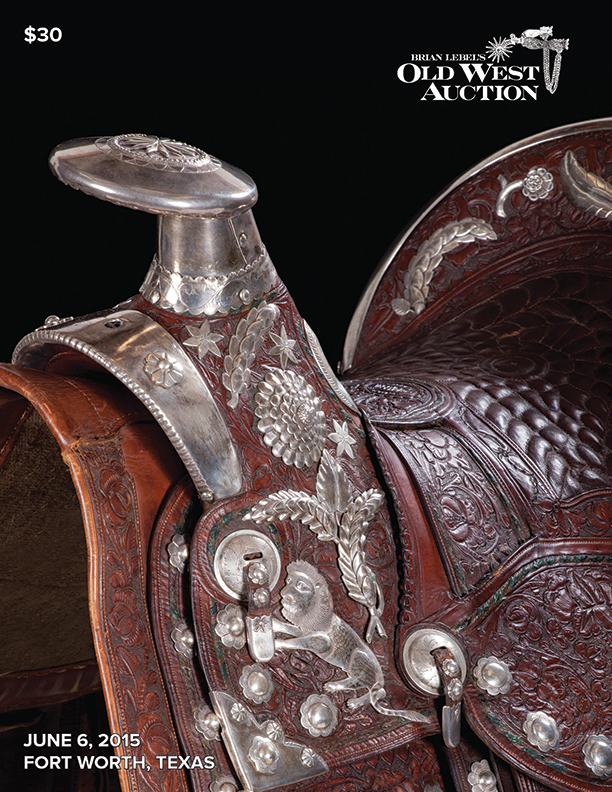 2015 Catalog: Old West Auction
Brian Lebel's Old West Auction Catalog, 2015
To be held in Fort Worth Texas on June 6, 2015.
Now Available!
Historically important western artifacts top the highlights at the 26th Annual Old West Auction. The 2015 featured auction lots include: Annie Oakley's Remington 12B "Gallery Special", accompanied by a desirable, rare trophy won in North Carolina and a number of pieces of personal memorabilia; rare Texas-collected, Mescalero Apache collection including a shirt, leggings, bowcase and quiver set and a shield; the Colt Single Action that Frank Stilwell used to kill Morgan Earp; notorious outlaw Cherokee Bill's Winchester Model 1886; three original artworks by sought-after portraitist of the West, E. A. Burbank, including portraits of Virgil Earp and Geronimo; Dixie Thompson's famous silver-adorned Loomis saddle; two early silver headstalls, a show-stopping Edward H. Bohlin Machris Silver Saddle Ensemble; very important and rare S. C. Foy saddle with California influence; Wyatt Earp's walking stick; American showman and performer Pawnee Bill's personal saddle; important 1920s Hollywood salesman sample saddle by Edward Lashaway; J. O. Bass card Suit spurs with bit; Deputy US Marshal Buck Garrett's 1886 Winchester; Northern Plains quilled warrior shirt; His & Hers Keyston Bros. saddle; gorgeous Sioux fully beaded horse neck drape; six life-size Dee Flagg folk art carvings of famed western figures Wyatt Earp, Billy the Kid, Daniel Boone, Jesse James, Wild Bill Hickok and Calamity Jane; framed Northern Plains model tipi; K & C rodeo pattern spurs & more.

And for the first time, Old West Events is offering a special online only, collector quality auction session of 55 lots.